Technology Leaders Offer Their Wish List for the Coming Year
As the year draws to a close, industry executives dream of what they would like to see happen in technology for hotels. This article explores their utopian world – where there are no data breaches, mobile apps are plentiful and user-friendly, and technology can be used to help promote environmental initiatives.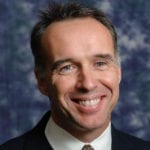 "Technology can go a long way in establishing the feeling of trust that a company has in its employees," said Joe Sullivan, chief information and chief technology officer at UniFocus, a Carrollton, Texas-based labor management software company.
Sullivan's back office wish list includes embracing mobile use, and he pointed out that "mobile devices in the hands of employees can be game-changers." In addition, the industry needs to do a better job collectively for client-partners in securing their data. There are well-established governance models that include empowering a "red team" to find any holes in the infrastructure.
"Let's get our clients off the front pages of business journals due to breaches," Sullivan said.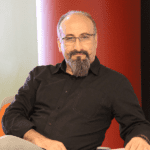 Yani Deros, chief executive officer and co-founder of Scottsdale, Ariz.-based CIRQ+, would like to see the hospitality industry adopt technology that drives business for years to come. CIRQ+ is a modular platform that includes energy controls for properties to remotely monitor energy usage and adjust room temperatures, lighting, and outlets based on guest occupancy.
For instance, he noted that in-room controls are the fastest growing technology segment in the hospitality market above and beyond voice, wireless door locks. or TVs.
"Hotels are one of the top power draws on an electric grid, using unlimited energy based on an almost 100-year-old practice of heating and cooling empty rooms at the rate of 40 to 60 percent of the day – hoping that they can garner a good review," Deros said.
Deros also wishes that hoteliers will adopt better practices when it comes to sustainability and environmental impact. "The guests will feel good about making a difference and the hotels with the proper system, will begin to see increased economies in saving on energy spend. This is a win-win for everyone involved, which is a gift that keeps on giving," Deros noted.
If there was a way to develop personal clouds for customers (that they control) which would then "interlock" with the hotel's cloud at any point in the guest-hotel continuum, this would be a wish for the industry, said Vijay Dandapani, president and chief executive officer of the Hotel Association of New York City. At that point, a hotel could maximize customer satisfaction, as the personal cloud will have all of the customer's preferences that he or she enters.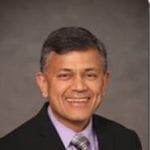 "Data security within the host hotel's cloud should be ensured by having the customer cloud data 'evaporate' like the 'invisible ink' the KGB developed during the Cold War, once the customer delinks his cloud," Dandapani added.
Richard Bradbury, vice president of strategy and alliances at Quore, a Franklin, Tenn.-based provider of hotel management software, said he would like to see new ideas and innovations that will continue to make working in hotels an interesting and dynamic experience.
"I hope that the consolidation in our industry will result in an embrace of the innovative ideas that smaller companies bring," Bradbury said. "When this is done right, hotels and their guests win, and hotels provide better service and can retain their brightest employees."
He added: Guests feel more connected and invested in the hotels they choose. It's what we all should wish for."