The Real Cost of Diamonds
By Yani Deros, CIRQ+ CEO / Founder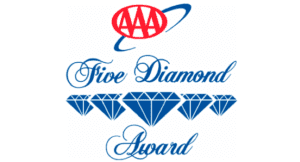 It is no longer just about the elegant décor, luxurious furnishings, white glove treatment and a chocolate on your pillow with turn down service, that will earn hotels that coveted fifth diamond from AAA.
As North America's Premier Rating for lodging and restaurants, AAA revised its Approval Requirements and Diamond Rating Guidelines to "reflect the importance of connective technologies that allow guests and lodging operators to interact on an increasingly personalized basis."
Hoteliers, looking for a higher AAA Diamond Rating, will now be expected to connect their guests to hotel staff and services via smartphones, tablets or connected devices and keep them engaged via mobile apps.
The changes are due to the proliferation of technology devices carried by travelers today, often 3 per person. For a family a four, this means access to an additional four outlets and charging stations to operate their devices as needed.
Hoteliers are also under pressure to adapt to a new breed of guest whose needs and demands are entirely different from those of earlier generations. Today's tech savvy travelers crave personalization, embedded comfort controls, as well as expressive experiences that they can share with their social networks through their smart phones."
Such was the vision that went into the product development of CIRQ+, a cloud-based technology that transforms any hotel room into a SMART ROOM for SMART GUESTS. The modular and future-ready platform bridges the gap between guest comfort and engagement while delivering state-of-the-art energy controls to reduce property operating costs.
For the guest, CIRQ+ eliminates legacy silo devices such as thermostats, alarm clocks and other one-dimensional products by consolidating multiple in-room services into a single platform that offer the following:


Comfort, Convenience and Connectivity

Hotel Communication Via a Personal Device

Wireless Control of Thermostat, Lights, & Blinds

No App, No Problem, Use CIRQ+ Controls Instead

Wireless Charging

Bluetooth Hi-Fi Audio to Stream Music

Multiple plugs and ports for charging
For properties, CIRQ+ offers an easy to install and cost-effective way to deliver a highly personalized guest experience through big data analytics and reporting. This allows them to stay competitive in today's marketplace while improving operations.
CIRQ+ also offers state-of-the-art energy IoT controls for properties to remotely monitor energy usage and intelligently adjust room temperatures, lighting and outlets based on guest occupancy. This can reduce energy and lower operating costs.
So while you are budgeting for upgrades or renovations, consider what it could cost you if AAA does not award the diamonds your property deserves. Being energy efficient and tech savvy can certainly reward you in more ways than one.
All the more reasons for hotels to offer CIRQ+ enabled rooms.