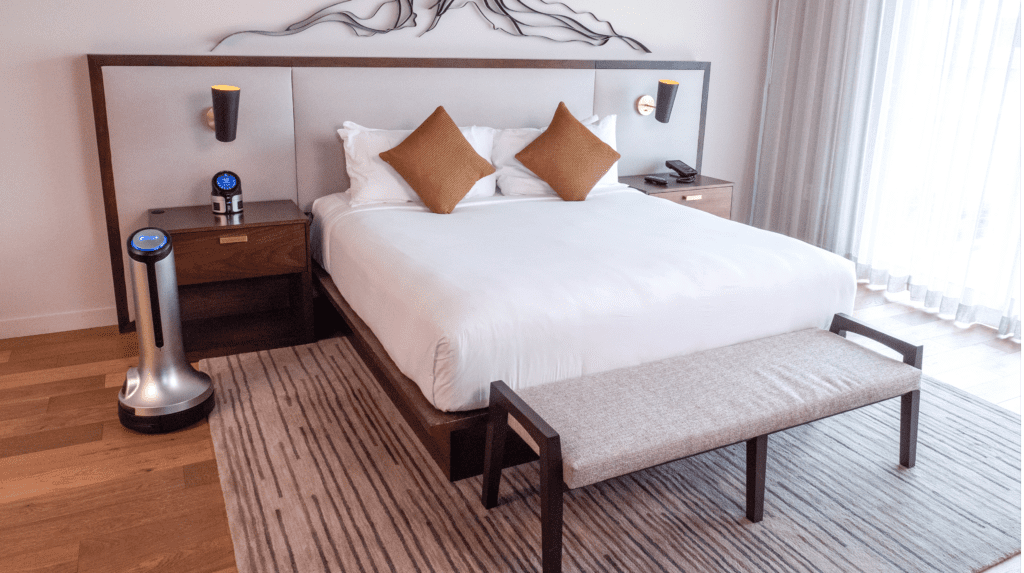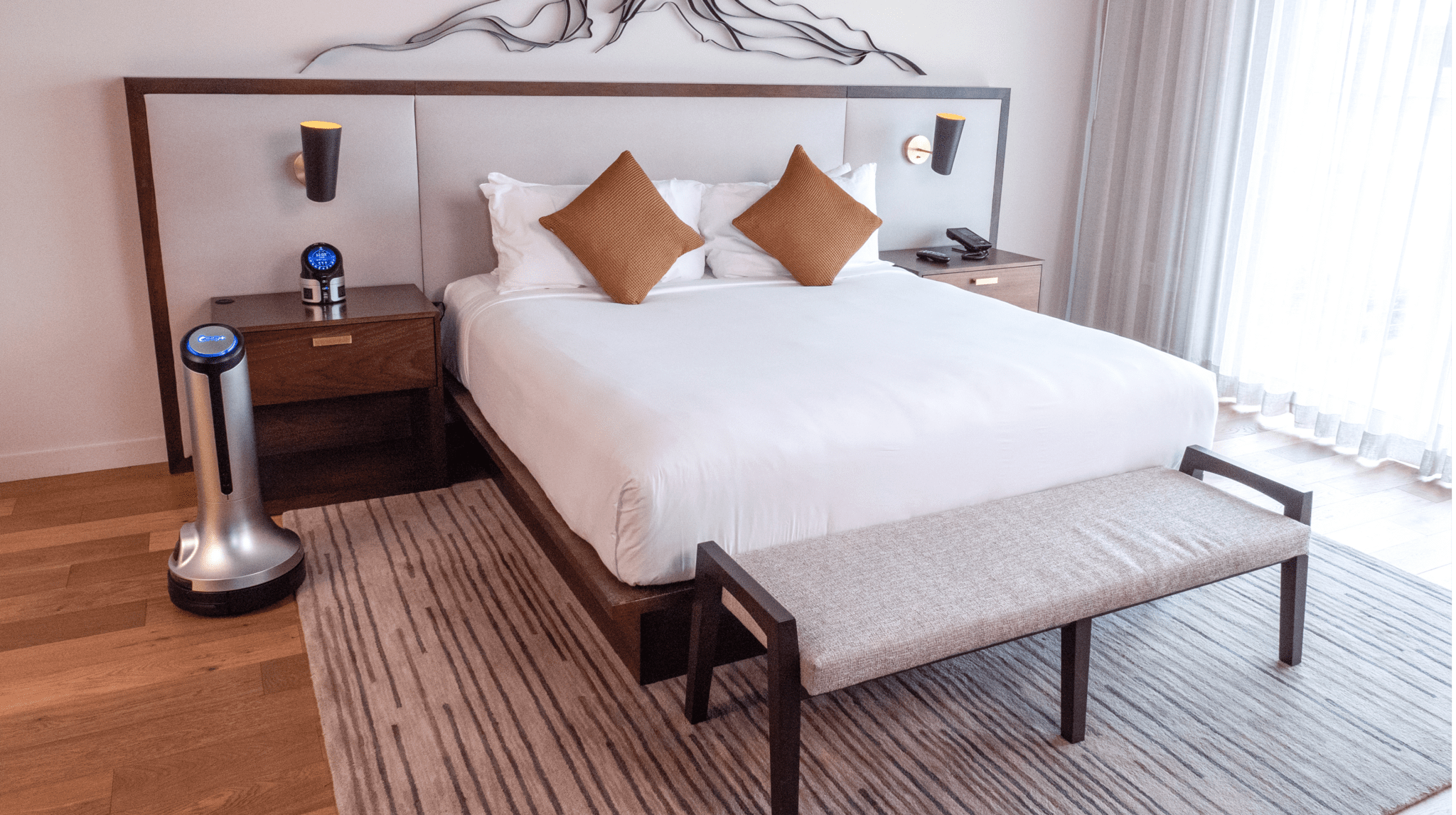 CIRQ+ has launched CIRQ+CLEAN, a touchless sterilization system that dispenses an Environmental Protection Agency-registered fluid through an in-room autonomous, connected Internet-of-Things robot called the Cbot. 
"This is an autonomous robot that electrostatically sprays the room with an organic substance that will basically sterilize surfaces, without any manual labor," said Yani Deros, CEO of CIRQ+, at the virtual launch event. 
The all-natural, nontoxic disinfecting solution has the most up-to-date approvals by the EPA for use against Sars-CoV-2, the novel Coronavirus that causes the disease COVID-19, as well as other pathogens on hard, nonporous surfaces, and is safer for guests, employees, children and persons applying the product, according to the company. Combined with the CIRQ+ in-room mobile hub, the CIRQ+CLEAN Cbot can be used hotels, schools, businesses, restaurants and event spaces among others.
Importantly, Deros said, the new device is not meant to cut jobs from hotels. "This is protecting jobs," he said. "None of the hotels really talked about how they protect their staff going into a hotel room. This really will sterilize the room, so when an employee walks in, they're walking into a safer space."
How It Works
In a hotel guestroom equipped with the in-room CIRQ+ hub, the autonomous, smart CBot recognizes an empty room with an occupancy sensor connected to the property's property-management system and circumnavigates the space, dispensing a consistent, uniform electrostatically charged disinfectant on surfaces and areas missed by manual cleaning or ultraviolet light methods. Once the initial spraying is complete, housekeeping can safely enter the sterilized room to change linens, clean bathrooms, vacuum and complete routine cleaning practices. 
When the housekeeper is finished, he or she can inform the hub and leave the room, allowing CIRQ+CLEAN to sterilize the room a second time. Guests are provided with information on the process through a spoken or written message on the screen of the CIRQ+ unit.
 
The solution, with an active ingredient of 0.055 percent hypochlorous acid, is meant to provide a superior layer of sterilization in hospitality spaces and minimize time spent getting a room as clean as possible. It is also eco-friendly and noncaustic and is safe on fabrics, clothing and other materials.