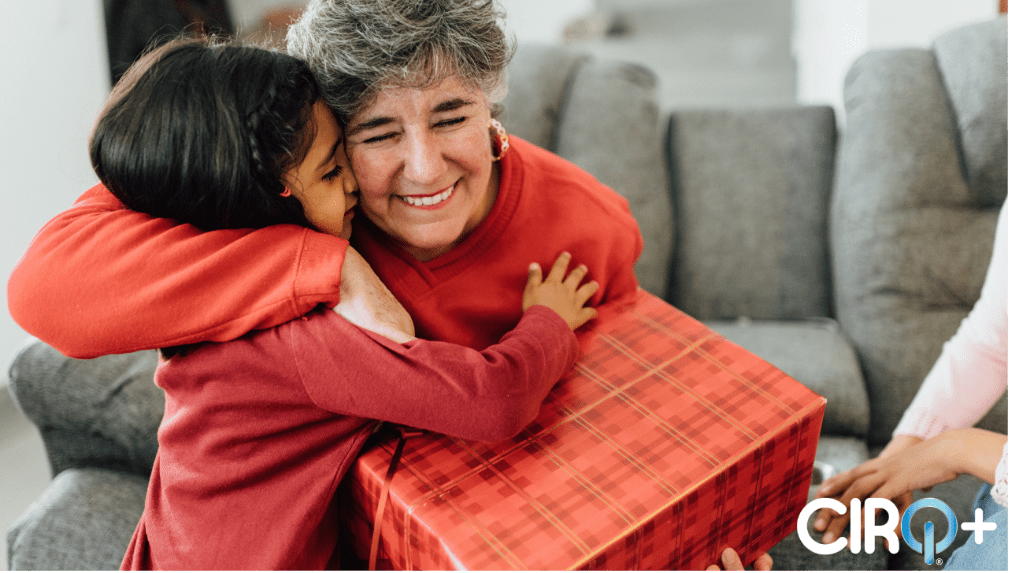 That's the question millions of Americans are asking themselves as they pack their bags, check their lists and consider their options during a winter holiday season in the throes of a global pandemic.
The Centers for Disease Control urged caution and implored people to limit travel over Thanksgiving. Those warnings are likely to continue over the Christmas break as communities deal with a new wave of COVID-19 cases.
But while officials reported a small dip in Thanksgiving travel—about a 10 percent drop from last year—millions of people still traveled throughout the country over the Thanksgiving holiday. And the draw to spend the winter holidays with friends and family is shaping up to be just as strong. Already, officials have reported more than 1 million travelers passing through airports across the nation, with more anticipated.
According to this recent article from the Associated Press, "about 1.07 million people passed through the security checkpoints at U.S. airports on Friday [12/18] and again on Saturday [12/19]…. Even more travel is expected as Christmas draws closer. AAA projects about 85 million people will travel between Dec. 23 and Jan. 3, most of them by car."
While Americans have said they often feel safer traveling by car than by plane, those travelers are still looking for safe and clean places to stay. That makes providing a safe haven for travelers all the more imperative for the hospitality industry.
A hotel can provide a safe space for travelers during their vacation, or provide a place to wait out the mandatory quarantine periods required in states like New York, Connecticut and Hawaii, or municipalities such as Chicago.
CIRQ+CLEAN is committed to opening the door to a future of hope and recovery by making hotel rooms and common areas safe for guests with a first-of-its-kind touchless sterilization solution.
Paired with a CIRQ+ in-room hub, an unparalleled guest engagement tool designed to help guests feel more connected with their stay, the AI autonomous sterilization robot CBot goes to work when a room is empty, sterilizing the space with a disinfectant.
CBot maps spaces and makes sure to fully disinfect hotel rooms, lobbies and other common areas, using an electrostatic spray and zero manual labor. The touchless system is liquid agnostic and can use any approved pathogen sterilization solution to disinfect a room. However, CIRQ+ does offer a hospital-grade tuberculocidal broad-spectrum disinfectant that has proven to be effective against COVID-19 and other common microorganisms. CBot projects the disinfectant spray five to seven feet, ensuring coverage of the room.
The system's first goal is to make the room safe for housekeepers, sterilizing the space before they enter to remove trash and change linens. After hotel staff leaves the room, CBot kicks back into action, spraying the room one more time to make sure it has been sterilized for the guest's return.
This year, give your guests the gift of safety and confidence during a difficult holiday season.