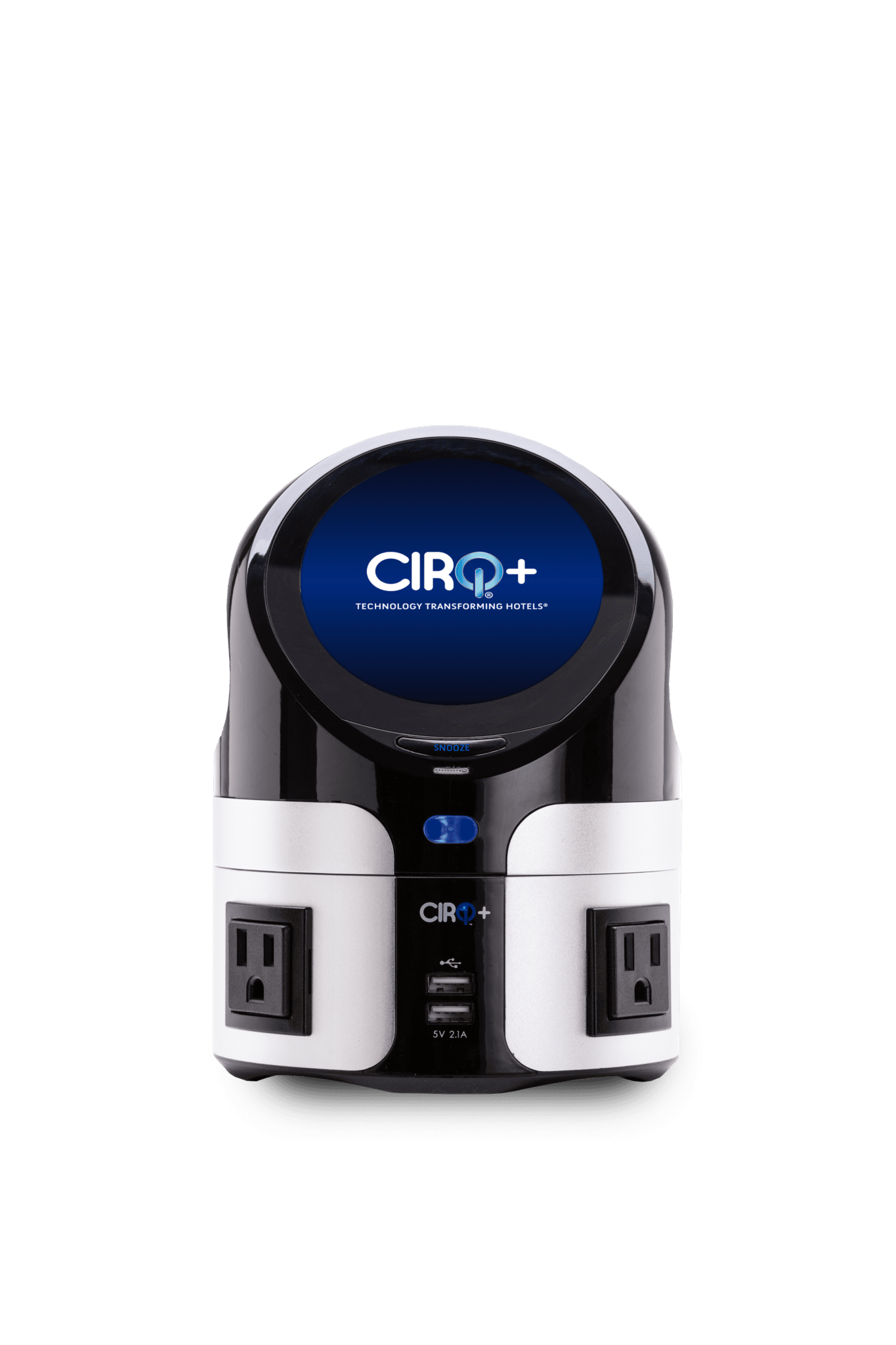 Wireless Control Module
Thermostat Controls
Smart LED Light
Instant-on Alarm Clock
Wi-Fi/Zigbee/Zwave
Thermal Sensor
Occupancy Module
Power Base Module
120V AC Outlets x2
USB 2.1A Ports x2
International 220V Outlets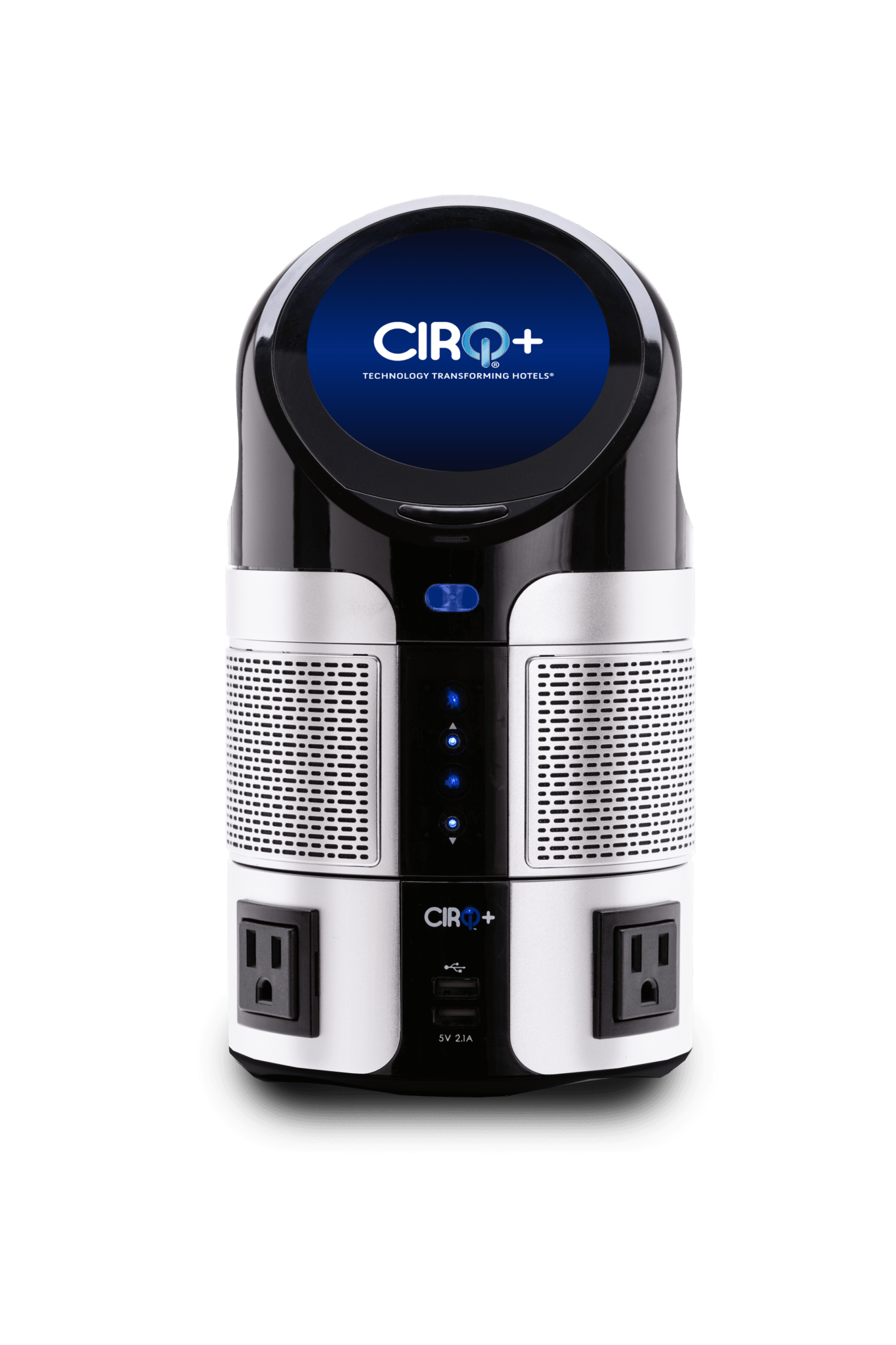 Wireless Control Module
Thermostat Controls
Smart LED Light
Instant-on Alarm Clock
Wi-Fi/Zigbee/Zwave
Thermal Sensor
Occupancy Module
Bluetooth Speaker Module
Hi-Fi Audio
Power Base Module
120V AC Outlets x2
USB 2.1A Ports x2
International 220V Outlets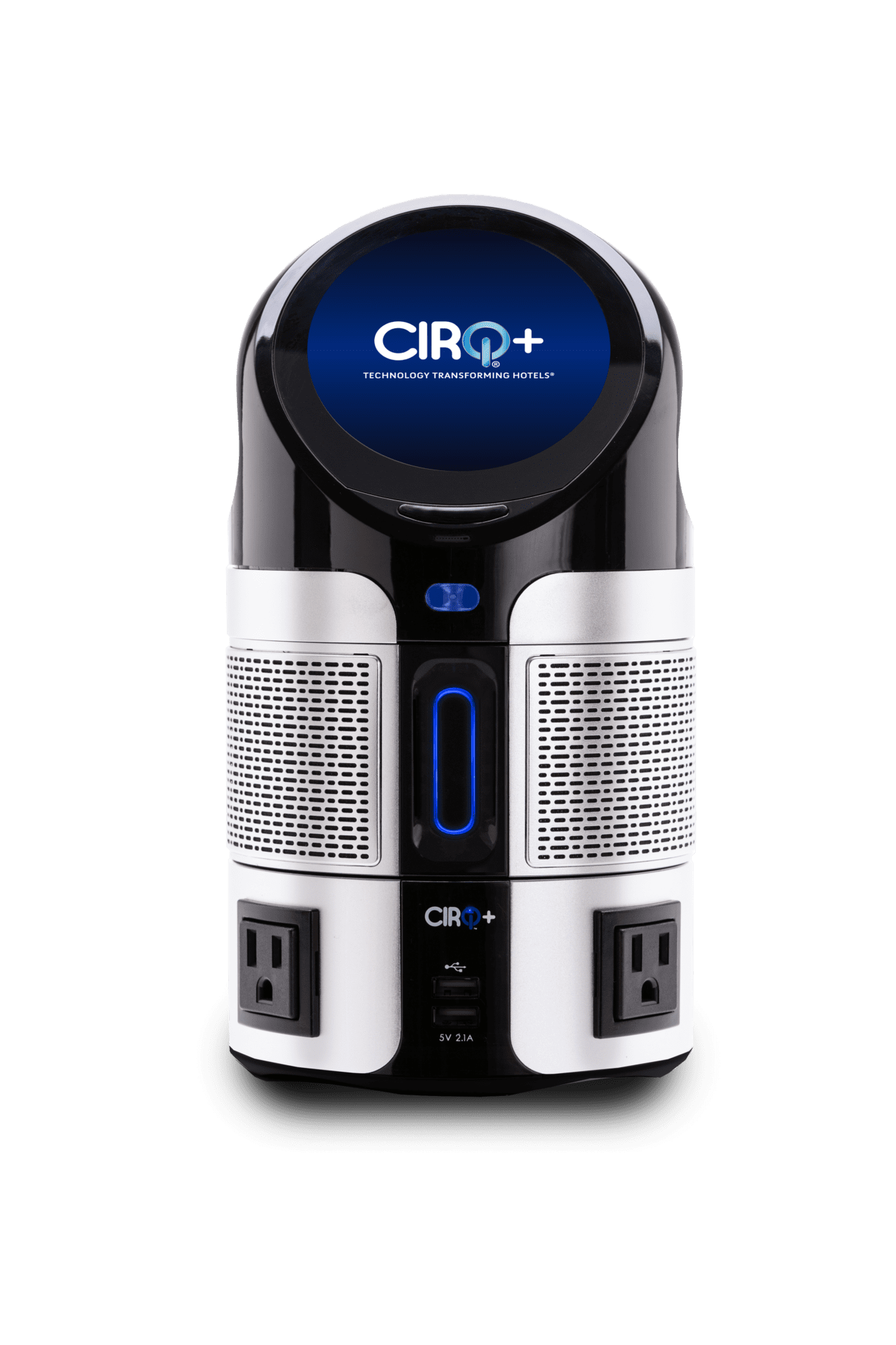 Wireless Control Module
Thermostat Controls
Smart LED Light
Instant-on Alarm Clock
Wi-Fi/Zigbee/Zwave
Thermal Sensor
Occupancy Module
Bluetooth Speaker Module
Hi-Fi Audio
Power Base Module
120V AC Outlets x2
USB 2.1A Ports x2
International 220V Outlets
Wireless Charging Station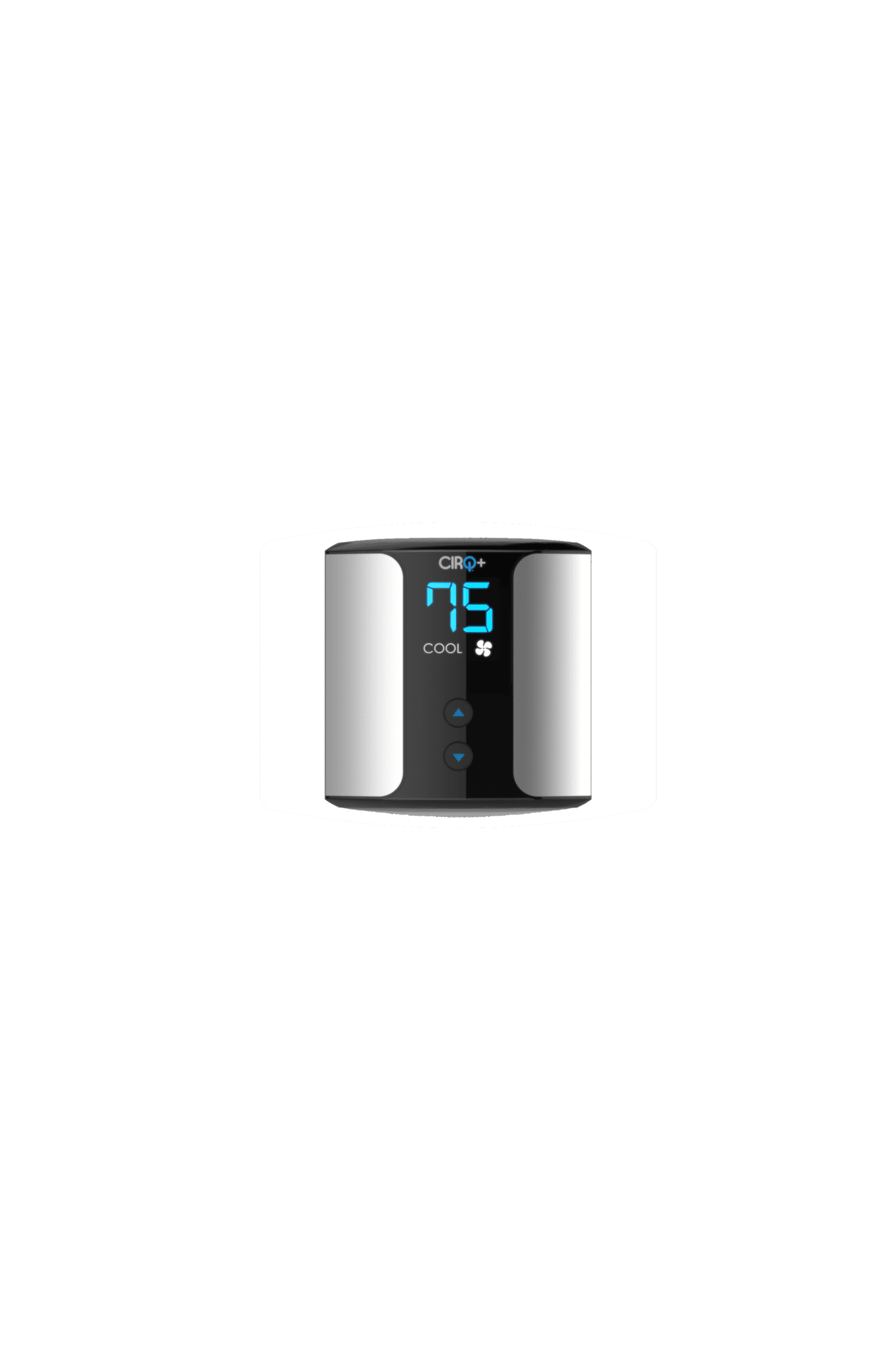 Modularity allows properties to swap out components as newer technology becomes available allowing the CIRQ+ system to remain state-of-the-art through the years. This future-proofed technology platform has been commercialized to evolve with the ever-shifting demands brought on by time, technology changes, and tech savvy guests for years to come. CIRQ+ is ideal for commercial properties ranging from multi-family condos or hotels that are either retrofits, new builds, property expansion or remodels.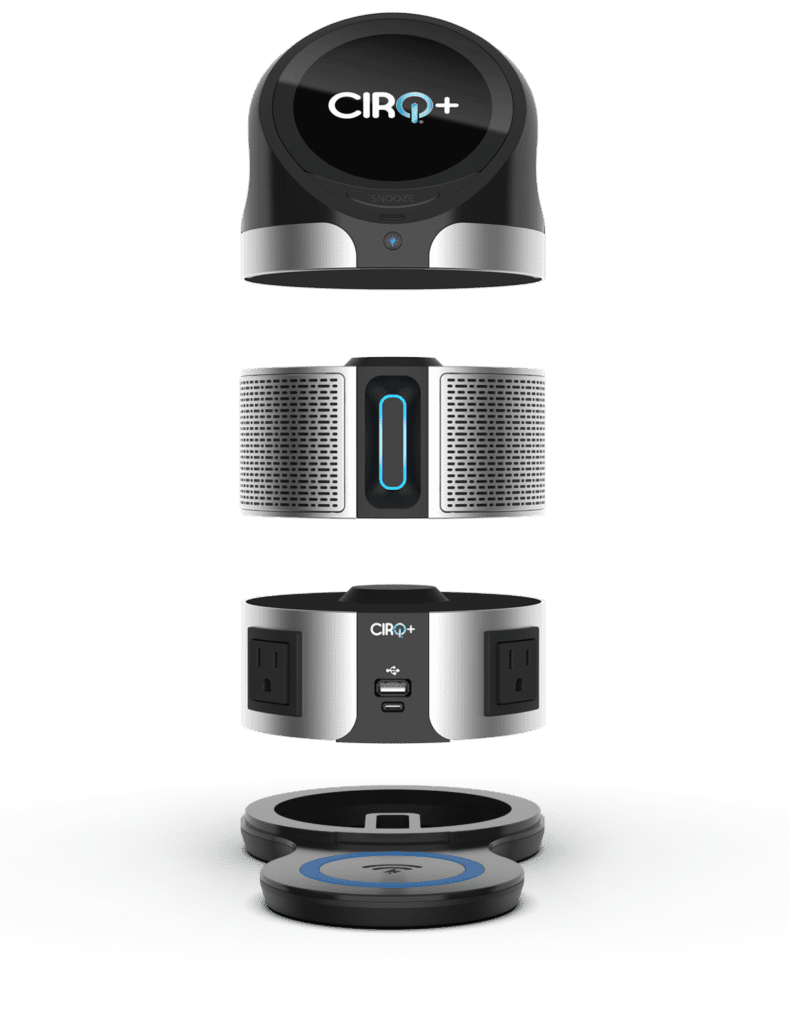 Conveniently set room temperature to personal preferences from bedside or throughout the room with mobile phone

Conveniently control temperature, lighting, blinds and more while connecting to hotel staff and amenities

Turn lights on and off or set to personal preferences using touch screen, voice or app on mobile phone

Advanced occupancy sensors that are unique to the CIRQ+ platform provide guest comfort and reduce energy consumption

Power where you need it at your fingertips. Plug and play connectivity for laptops and misc. products

Stream your favorite music from mobile phone or device

Stream favorite movies or video games from your mobile device to your in-room TV

Remotely open or close guestroom blinds depending on occupancy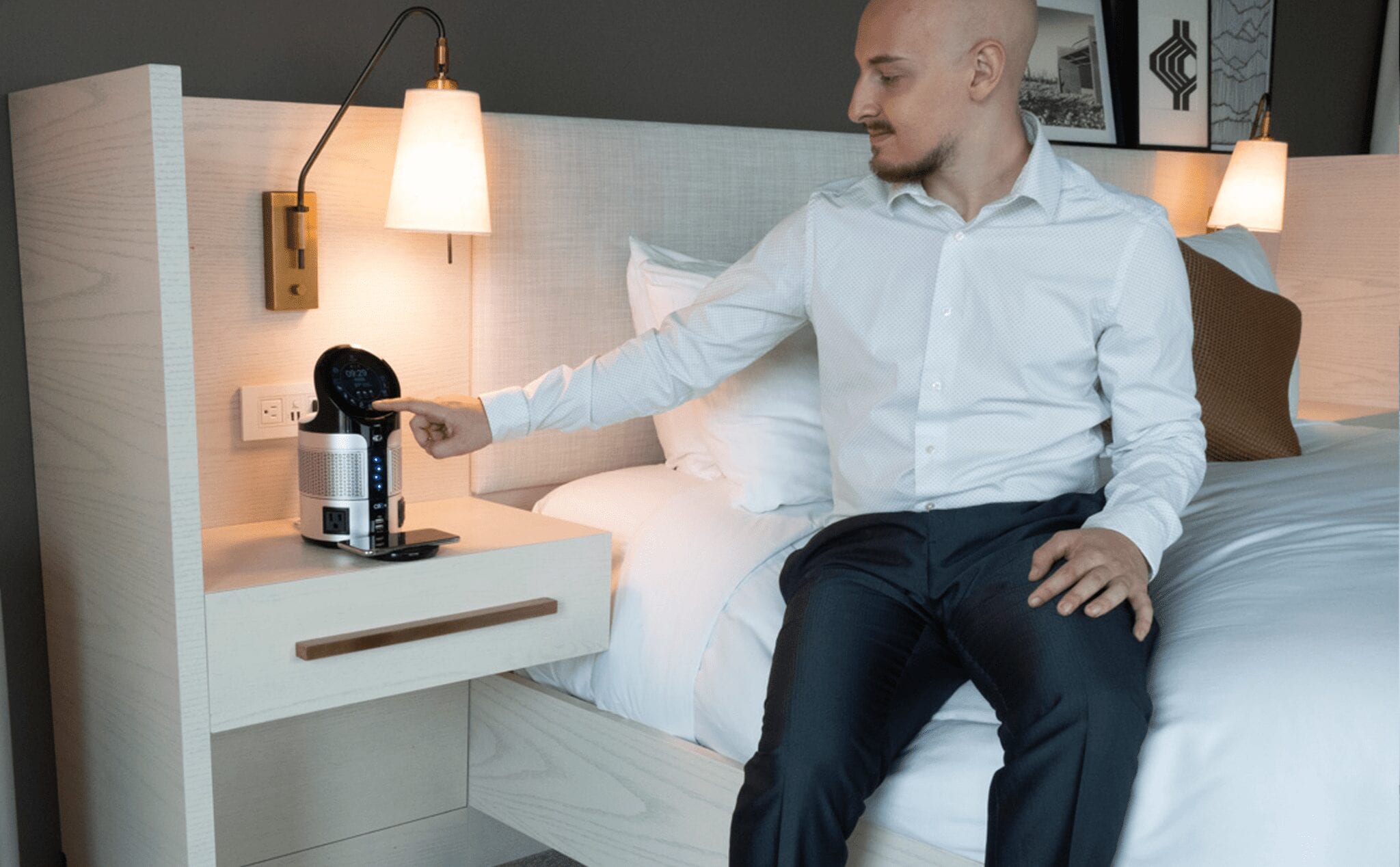 TENANT / GUEST EXPERIENCE
With touchless voice and mobile App multimodal interfaces, tenant / guests can customize their ideal room environment including temperature, lighting, TV controls, as well as stream music from their mobile devices. Additionally, users can instantly know what amenities and services are within the property and contact the front desk; book spa services; request housekeeping; call the valet, locate local entertainment; set a wakeup call; check-out; and more – all from the CIRQ+ platform.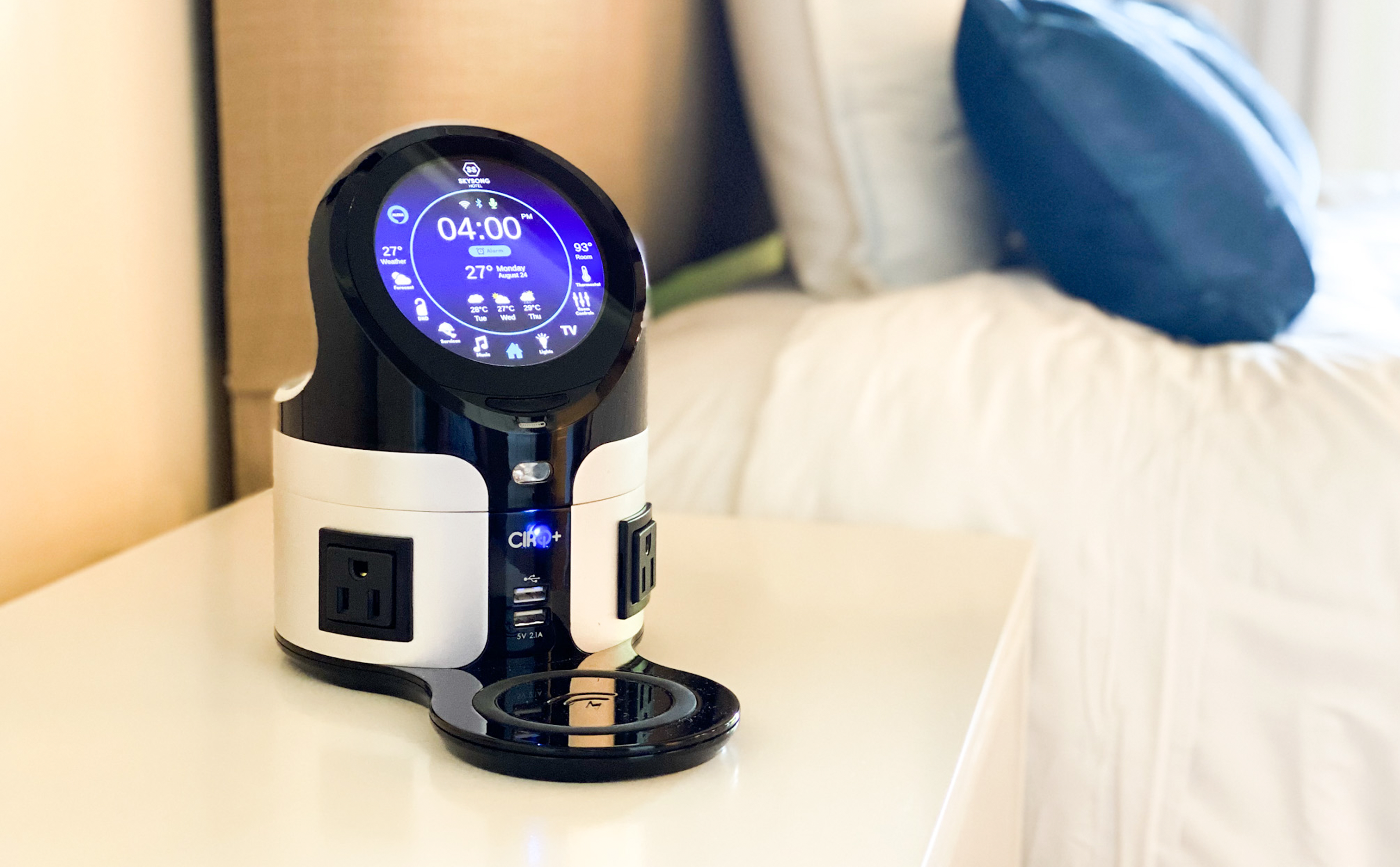 IN-ROOM ENERGY MANAGEMENT CONTROLS
The CIRQ+ platform's core offers a free standing and integrated state-of-the art Autonomous Energy Management System (AEMS) that allows properties to adjust temperatures, lighting and environment when rooms are unoccupied, and return them to the tenant's / guest's last settings upon their return. Unlike other systems in the market that are cobbled together to claim energy management, CIRQ+ is the only technology that offers a complete solution. Properties can reduce energy consumption to 20 to 50% (depending on the property and location) and reduce property operating costs to finally gain control of their bottom line.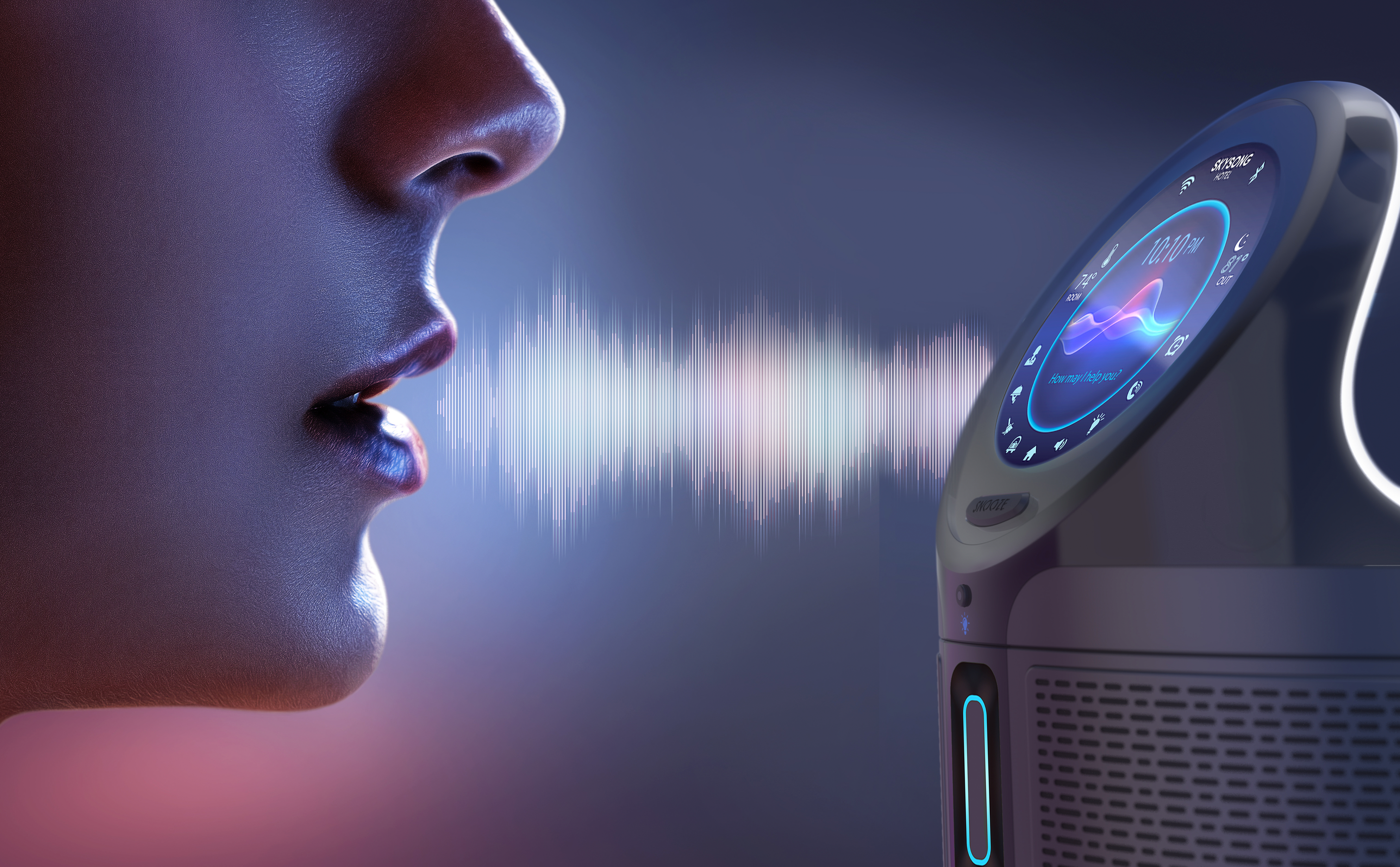 CIRQ+ offers Modular Voice Platforms ranging from Alexa, Google and other leading providers to align with hotel properties and brand standards. Our patent-pending interface offers a unique opt-in method that provides an unprecedented way to protect guests' security and privacy in the hotel room.
From the black sand beaches of Hawaii to the modern and high-tech skylines of China, Designer Colors have been inspired by these exotic places around the world. The variety of colors allow you to match your interior décor and create a beautiful and SMART guestroom for all of your guests to enjoy.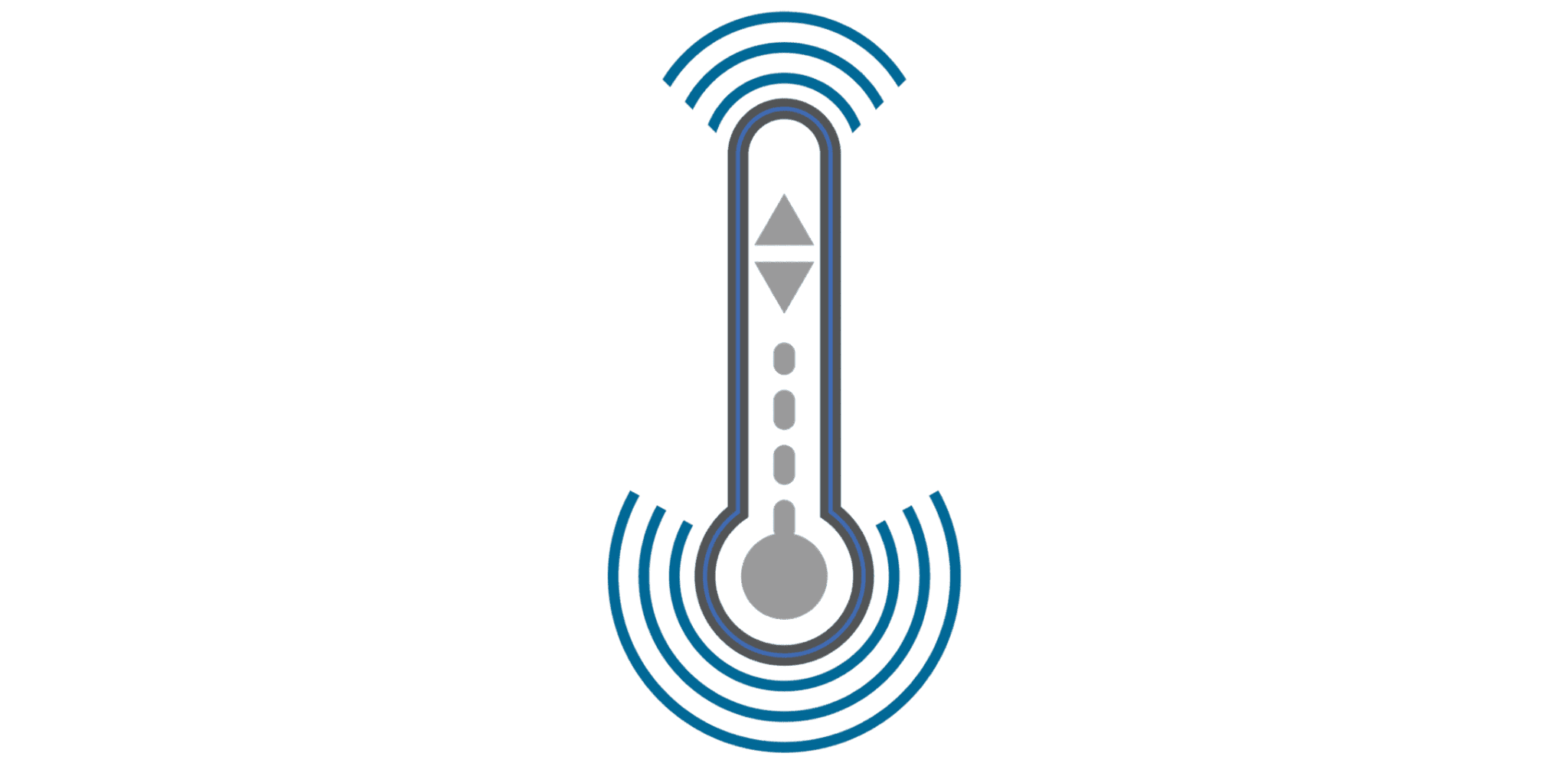 TIER 1
AUTONOMOUS ENERGY
MANAGEMENT SYSTEM
Default Rollback
Limited Back-End
No Floor Plan
No Reporting
No APP
No PMS Integration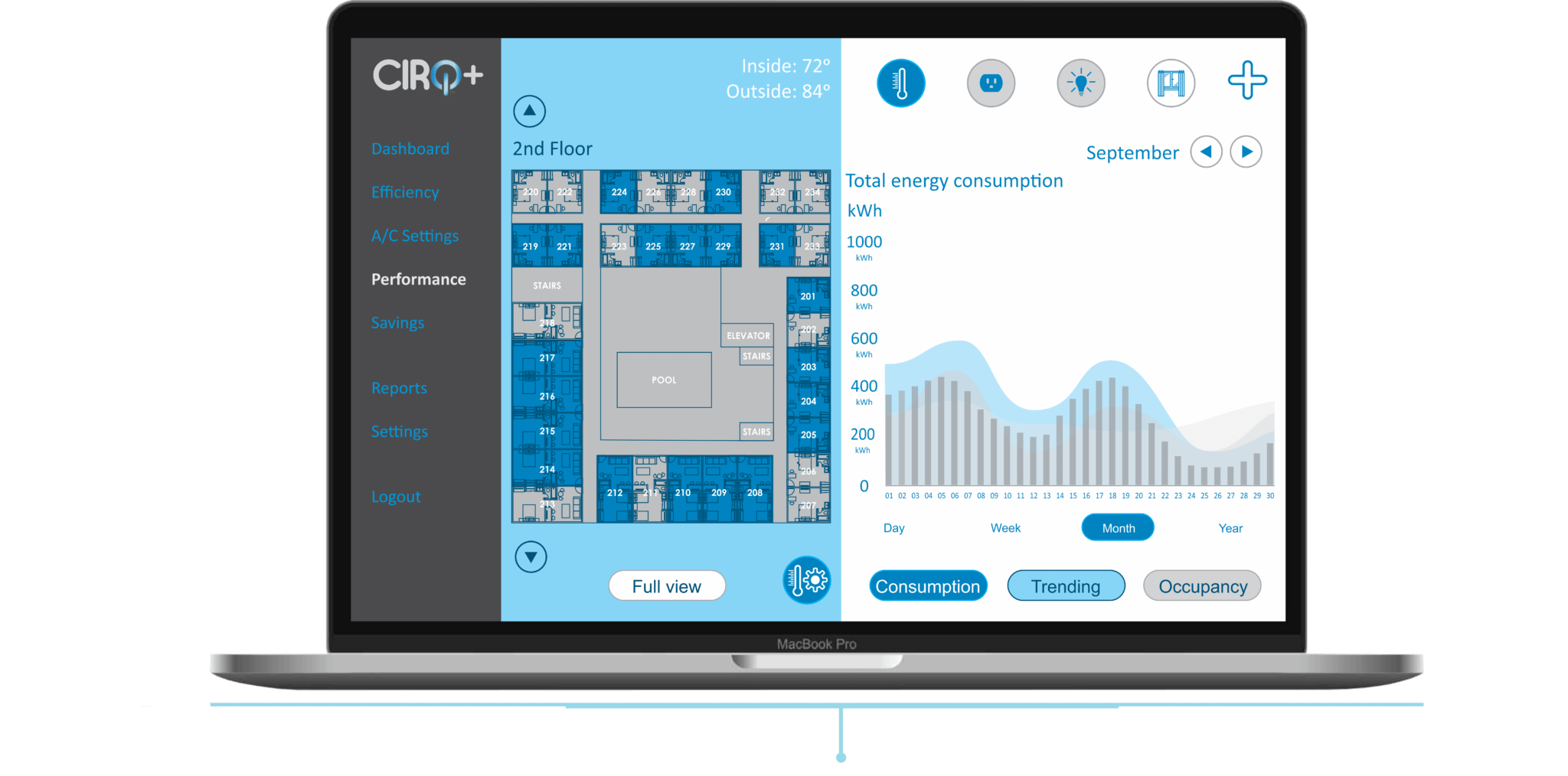 TIER 2
MONITORING
OCCUPANCY
AEMS Default Roll-Back
Basic Back-End
Floor Plan
Reporting
CIRQ+ APP
PMS Integration
Door Locks